By GreenCom CEO, Dr Christian Feißt.
The Free Electrons program is almost over. After six months of short nights, long flights and even longer meetings it's time for a personal recap: What's the outcome? Was it worth it?
In short: Yes, it was absolutely worth it.
The hour-long talks, the reviews of our business models, and the intense startup speed dating sessions, all brought us to the next level. For instance: The discussions with utilities opened new opportunities to apply our GreenCom technology in an even broader scope, and large utilities now see us as the core platform for their future retail business. Not to forget all the connections we made to other startups like the remarkable climote, DEPsys, beON Energy, driivz and many others. In the end, changing the energy market is not done by one person or company, and we were happy to connect with the colleagues of the startups that have the same mindset and as well with teams from large utilities that got it as well.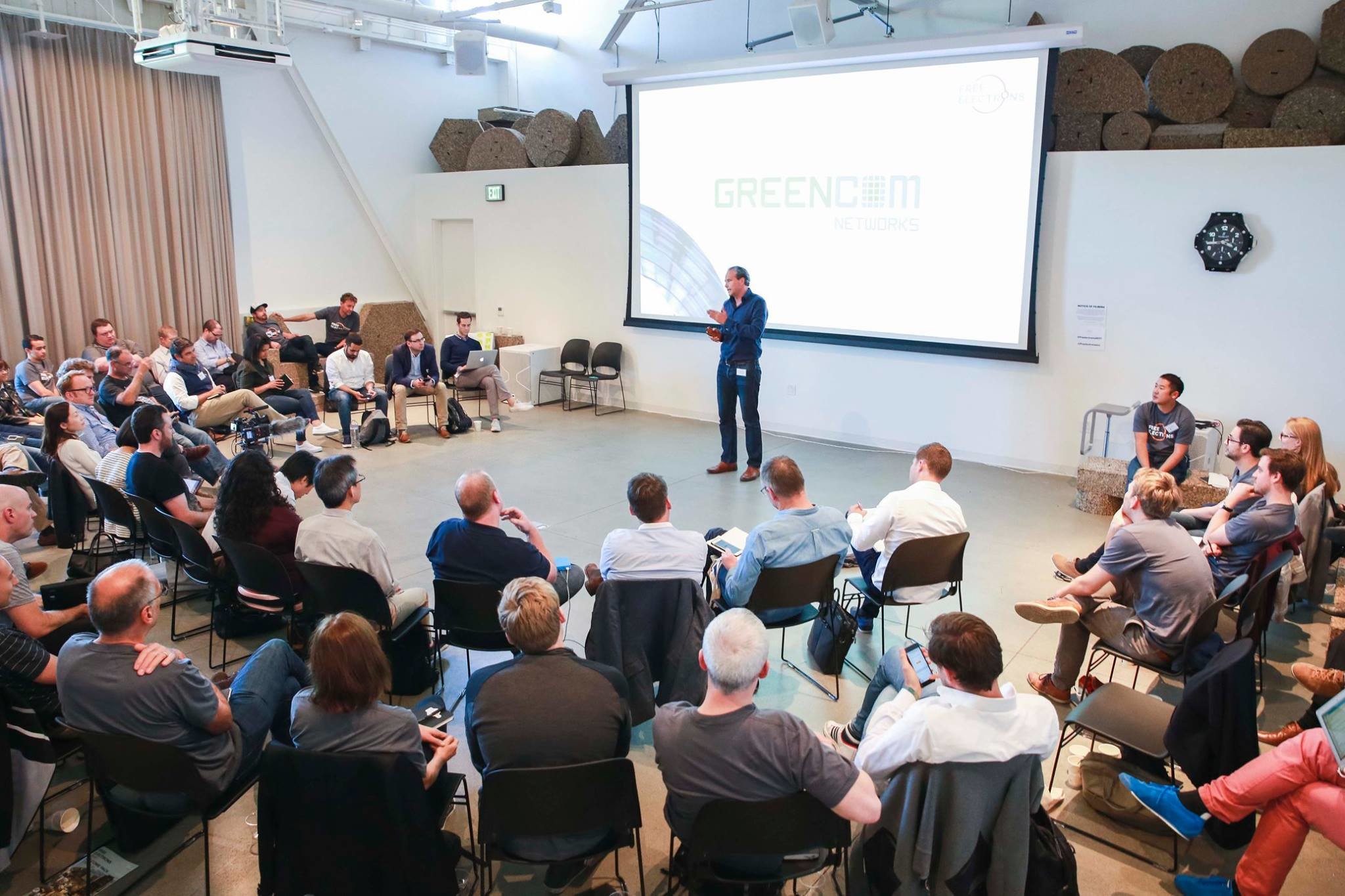 Colleague Peter Müller-Brühl pitched the GreenCom Networks business model to the Free Electrons participants. Photo: Free Electrons Accelerator.
Free Electrons apart from the serious business
Apart from the purely business side Free Electrons was tons of fun. We punched through wooden boards. Although I must admit, they were quite thin. Also, we climbed on surfboards to master the waves on the shore of Portugal. Rather ambitiously, at least for me. However, even here, business lessons were learned: Want to reach your goal? Hit as hard as you can! Want to be the king of the waves? You better learn how to swim and get up again. And again. And again.
Pushing through – we certainly learned a hands-on mentality. Photo: Free Electrons Accelerator.
So what's the takeaway? Business is done by people. By inspiring people with tons of ideas and bold people willing to try new things. Moreover, change is a matter of collaboration. Want to change you? Go ahead. Want to revolutionize the energy world? Seek partners! The Free Electrons program provided just that.
Special thanks again to the Free Electrons program, to the utilities, the organizers, and all the friends within the other startups.